Discussion Starter
•
#1
•
First, a bit of background .....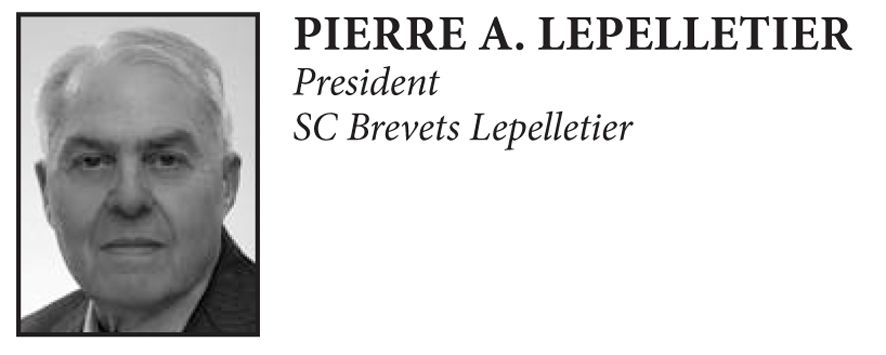 Pierre Lepelletier is one of my heroes. He was born in 1928 and spent the whole of his career working for Ferodo (now Valeo) in France. At the age of 59 he took early retirement and then, two years later, filed a patent application for a new geartrain arrangement for automatic transmissions that could produce six well-spaced ratios using only 5 clutches, a Ravigneaux epicyclic and a simple epicyclic.
This was in December 1989. A few years later he had signed licenses with Aisin-AW (the world's largest automatic transmission manufacturer), ZF, Ford, Jatco & GM allowing them all to manufacture transmissions using his geartrain system.
Why was his invention so important? Well, in ZF's case - compared with the 5-speed 5HP24 unit that it replaced - the 6HP26 had 29% fewer parts (down from 666 to 470), was 44mm shorter (reduced from 697mm to 653mm) and weighed 12% less, despite its higher torque capacity and increased ratio spread. Most of the world's OEMs switched to 6-speed transmissions as a result.
A colleague of mine was lucky enough to meet and have a chat with Monsieur Lepelletier at a conference a few years ago and told me that he's a perfect gentleman. Now in his mid-eighties, I hope he enjoys a long and healthy retirement. His patent will have expired 21 years after its priority date (i.e. in December 2010) but hopefully he's made a few quid from the 20 million or so 6-speed transmissions that have so far been produced using his system!
The ZF 6HP26 transmission first appeared in 2001 in the 7 Series BMW, the year before the L322 Range Rover was launched, but since Ford had taken Land Rover off BMW's hands in 2000, the L322 driveline development was frozen resulting in the Range Rover being launched with the already out-of-date 5-speed ZF unit in 2002. It wasn't until 2006MY, when the Jaguar petrol engines were introduced, that the Range Rover finally caught up and the 6-speed unit became available. The diesel version had to wait yet another year for the TDV8 to be introduced before the infamous GM 5L40-E was finally abandoned in favour of the 6HP26.
Strictly, the Range Rover is fitted with the ZF 6HP26X transmission (the 'X' stands for external 4WD i.e. fitted with a separate transfer box) with part numbers starting 1068 020 XXX, the rear-wheel drive variant being the ZF 6HP26 (part numbers starting 1068 010 XXX) and the 'internal 4WD' version for Audi & Bentley being designated the ZF 6HP26A61 with part numbers starting 1068 030 XXX.
Anyway, on with the teardown ….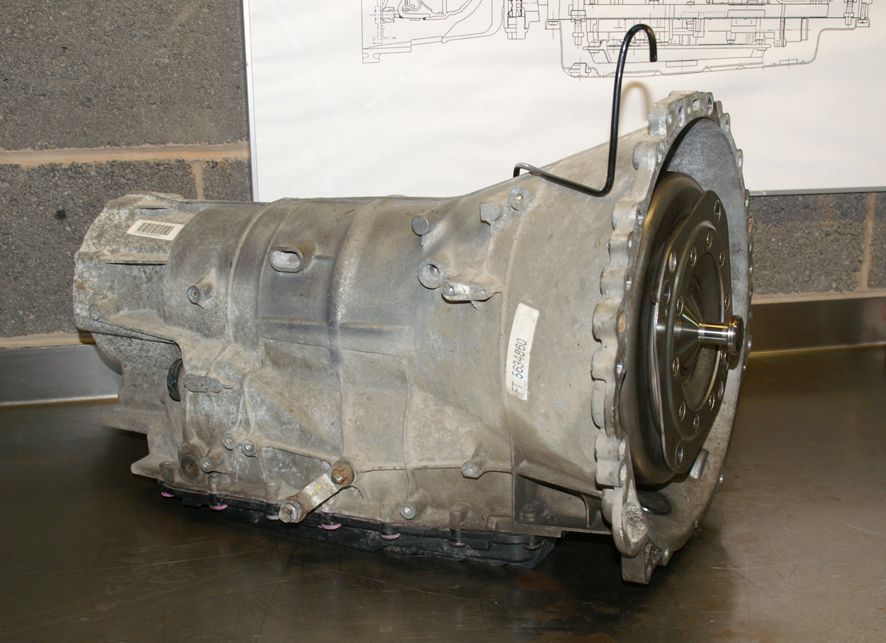 I saw this particular transmission on eBay, actually from a supercharged 4.2l V8 Range Rover Sport, with a starting price of £50 – and I turned out to be the only bidder.
After sliding the torque converter off its splines, and placing it safely to one side, I drained out the transmission fluid. The drain plug is at the back of the plastic sump pan.