Discussion Starter
·
#1
·
Wiring Diagram needed to install Piaa 80 Series Lamps on 4.6HSE
Hi guys need your help as i have scoured through the search function to the RAVE manual with not much help as i have difficulty in wiring up auxiliary lamps for the 4.6HSE.
To my understanding auxiliary lights should be wired in such a way that they only come on when you turn on the high beam switch. Something like this: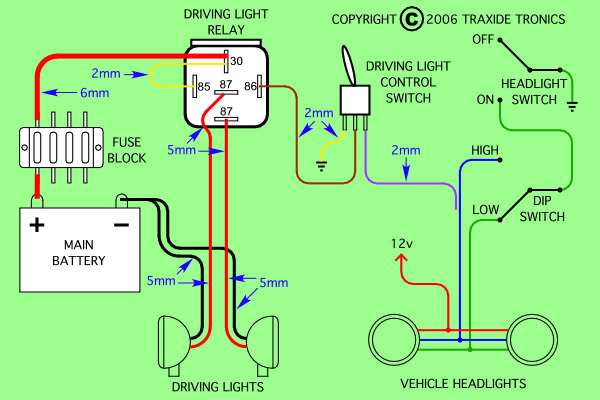 However our mechanic cannot figure out how to wire it saying that there's no power going through when we wire it the usual way.
Any idea how would you wire it on a 4.6HSE?
Google search came up with this:
http://www.hidlighting.com.au/HID_Driving_Lights/HID_Driving_Light_Wiring_Diagram.html#Anchor1
However it still doesn't make sense to me.
Would appreciate if someone could point us to the right direction or better still draw a diagram on how it should be done on the 4.6HSE.
Thanks in advance.