1995-2002 Range Rover P38A
Discussion Starter
·
#1
·
The weather was ok.. It was cold with a couple of rain patches, overall distance travelled was around 300km, I went to a small country town called Quindanning, not much there, good pub, great riding roads. I was heading home going along a road that started off nice and smooth with some great sweepers when 10km later it turned to gravel. I've ridden on gravel before but only for about 10km. This was closer to 60km. This is what I was riding, my pride and joy. Not really designed for off tarmac travel, but handled it remarkably well (now in a million pieces in my shed ungergoing a strenuous cleaning exercise).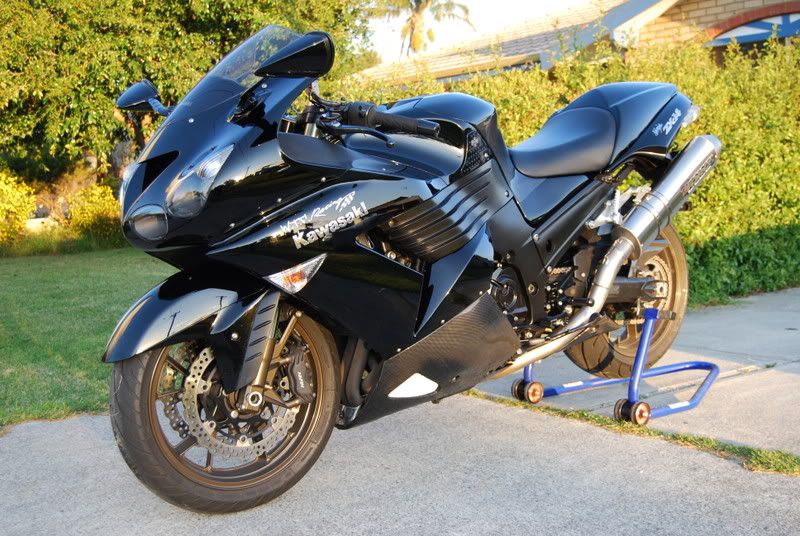 About 20km along the gravel I was shaking my head asking myself why I didn't bring the Rangie. The climate control would have been great and the bottom pucker factor would have been greatly reduced. 5km after my "You idiot what were you thinking" thoughts I came across this
By looking at the carnage that lay around, whoever had been in it had been drinking heavily, there where beer cans and burbon cans scattered around all over the place, looks to have rolled over a few times and speed was definately a factor. I got a closer look and could still smell the spilt alcohol inside the vehicle. I pray the occupant/s survived but looking at the cabin space left after the roof peeled off I don't know how they could have.
Just a gentle reminder to not drink and drive, especially too fast on gravel..