Discussion Starter
•
#1
•
My 2006 Rover just hit 50,000 miles so I decided to upgrade the interior with some simple yet effective factory trim pieces. First was ordering the black Land Rover emblems ($100 for 4) which are standard on the 2010 Autobiography model and replacing the plastic Land Rover/Airbag emblems currently on the door panel. Very effective in my opinion and add a touch of ambience to the interior.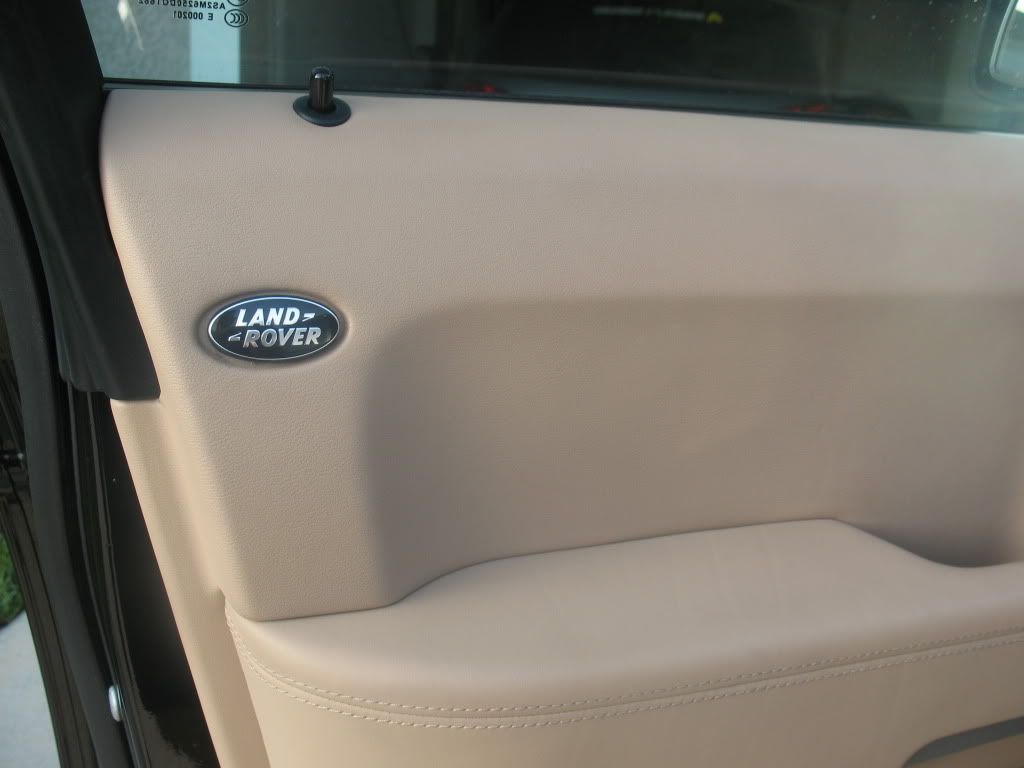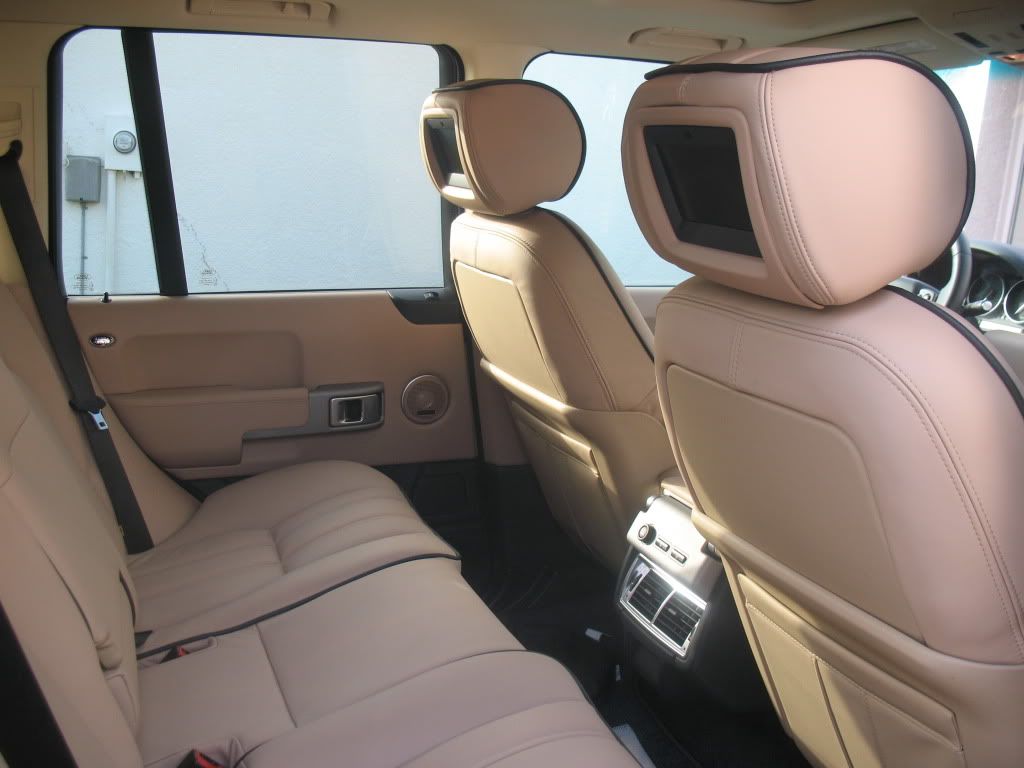 Next was replacing those black plastic spokes on the steering wheel that always seem to flake and peel. I got the "noble" finish spokes that come on all 2009/2010 RR's and boy what a difference. It gives the wheel more elegance/sportiness and goes well with the rest of the metallic/noble trim pieces in the rest of the interior. Note the leather on the steering wheel. It's dry and not greasy/shiny. I used Mr Clean Magic Eraser sponges to wipe away the grime/residue.
Last was ordering new factory floor mats. The ones I had weren't that bad but the carpet gets worn of course but so does the Range Rover emblems on the mats themselves. The new mats help make the interior look like new and give a fresh factory smell to the Rover as well.
Sorry for posting so many pics.
If anyone else has any other tasteful ideas for improvement, please do tell. Maybe some 24" wheels for my Rover? :lol: