Front Seat Covers
Waterproof, Gray
Made by Britpart
Order your Waterproof Seat Covers Front (Pair) Grey - RA1316BPGREY - Britpart ⛽ Fast, worldwide delivery ✈ British car experts ♚ PayPal & other payment options ⚑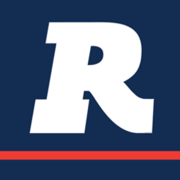 rimmerbros.com
Include seat covers, head rest covers and arm rest covers.
Just removed from my RRC and washed. I changed out my seats and am moving forward without covers.
Appear to have cleaned up well. Some black marks on one of the arm rests. I didn't use them, so something must've happened in the cargo area. One umbrella logo appears to be lifting after washing.
$50 shipped.
Edit:
Updated with photos.