2006-2009 Range Rover Sport
Discussion Starter
•
#1
•
Hey all,
If you've tracked my posts at all you'll know I am all about performance/economy and finding ways to improve any/everything I can to my already amazing truck. I have been digging and searching for compatible parts from newer/different vehicles that share the AJV8 engine, well I may have found something:
As you may know the RRS SC and HSE have the same headers, a very simple and cheap log style shown here: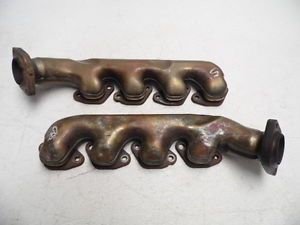 These headers are fine for for mass production but are not the
most
effective design that Jag/LR could produce, probably came down to cost more than trying to maximize exhaust flow, the HSE has a nice round 300, why stretch to 320 when just adding the SC gave them 390? Shown here is a diagram of how ineffective a header set like this really is: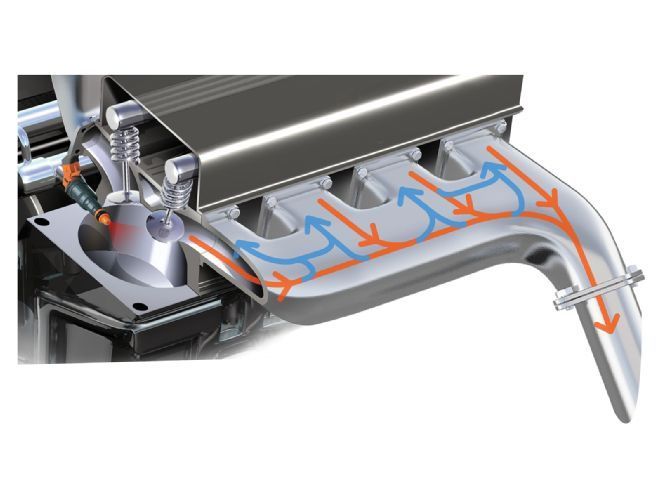 Hotrod Magazine Says:
"if an internal combustion engine is just an explosion-powered air pump, then how the air exits the engine is just as important as how it gets ingested. As the piston travels through the exhaust stroke, the burned gases are expelled past the open exhaust valve and into the exhaust manifold. By nature, manifolds have very short runners that dump into a common plenum (or "log"), which causes the gases from each cylinder to build up pressure in the manifold. That backpressure can not only prevent all of the exhaust from being emptied from the chamber, the proximity of the log to the chambers can allow exhaust from one cylinder to flow back into another cylinder during cam overlap. If all the exhaust gases are not removed from the cylinder, the intake charge will be diluted, meaning less power will be made. On top of that, backpressure also requires power to be expended to force the gases out of the cylinder, so there is a loss there as well."
Source:
http://www.hotrod.com/how-to/engine/1310-how-to-pick-the-right-header/
Knowing this, we know that having a header setup that merges from 4-2-1 would be better (more power) than 4-1 in a tight space as our OEM headers have. The space constraints are a limiting factor but not impossible to see some improvement by switching to a different design.
"
Tri-Y Long-Tube: Tri-Y headers came to popularity when they were used by Shelby for the GT350 Mustangs. The tri-Y design combines a short primary that is paired with another cylinder that is synchronized in the firing order into a 2-into-1 collector that steps to a larger diameter secondary tube. The two secondary tubes are then merged into a final 2-into-1 collector creating an overall length similar to a 4-into-1 design. The traditional design works well to build more torque from idle to 4,500-5,000 rpm, so they are very effective for street use, however, autocrossers and road racers also love them for their midrange torque and increased throttle response as well. NASCAR teams use a derivative design, called a 4-into-2-into-1 (4:2:1), which uses much longer primary and secondary tubes for higher-rpm effectiveness.

Shorty & Block Hugger: Shorty headers primarily came into existence because of emissions systems that require catalytic converters and oxygen sensors located in a specific range close to the exhaust ports. Shorties are better than most manifolds since they offer short runners that do not combine into a single log, which helps separate exhaust gases and prevents crossflow into another cylinder. Nevertheless, the tubes are too short to maximize potential gains and they lack a collector of any significant length, which also hurts overall gains. Some performance-oriented cars actually come from the factory with a shorty-style header, Mustangs for example. These factory headers work pretty well considering the confines and are often only bested by shorty headers that have runners dyno tuned for increases on specific engine combinations—and by long-tubes, of course.
"
OK to the point:
The AJ engine in one way or another has been used in something like 30 different production vehicles, see the wiki here:
https://en.wikipedia.org/wiki/Jaguar_AJ-V8_engine

...so yours truly started looking for header upgrades for the cars on this list. I found a few ridiculously high dollar Aston and Jag options but I don't think many of us will spring the $3000 to net, maybe 20hp. What I stumbled across was a post from the Jag forums about a difference in year model header on the 4.2 and a TSB that referred to them as "tuned headers"
http://www.jaguarforums.com/forum/g...aper-headers-alternative-4-0l-4-2l-s-c-80560/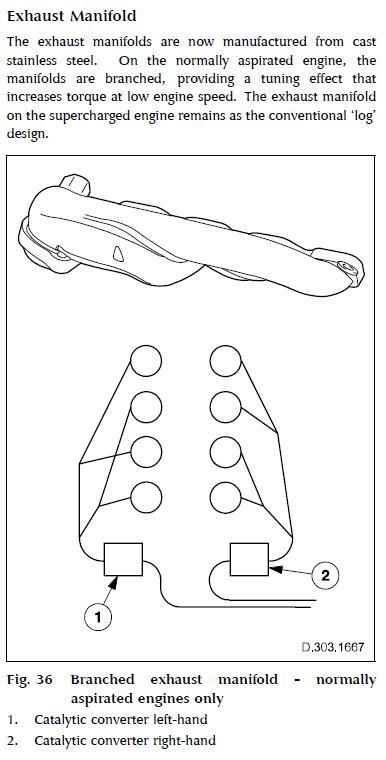 In searching, it looks like these are used on these cars:
I find it interesting that these smaller engines at 4.2L N/A are making the exact same horsepower as my 4.4L and 5 less TQ...
I am thinking these tuned headers on an HSE or SC RRS should be a nice little upgrade on top of the stock headers with out using any flimsy aftermarket parts that will be hard to fit and very expensive. Notice they are configured into branches, making them flow more efficiently, producing more low end torque and horsepower!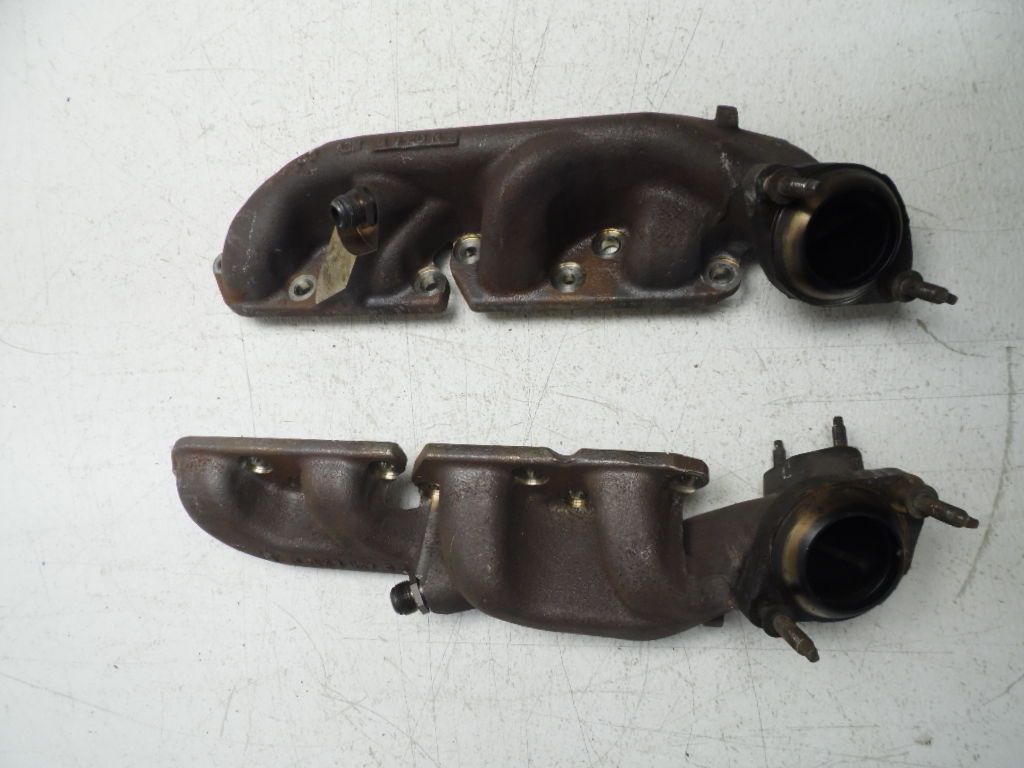 Now, I am realistic, I know its not going to be a huge bump in power, but at under $200 a set, I figured it was worth discussing here. For fitting them, I see a bung that might need to be plugged up, which is easy. I am not sure if they would fit on to our OEM cat pipes but I assume they will not. Don't worry though, look at the design of our cat pipes, its comical!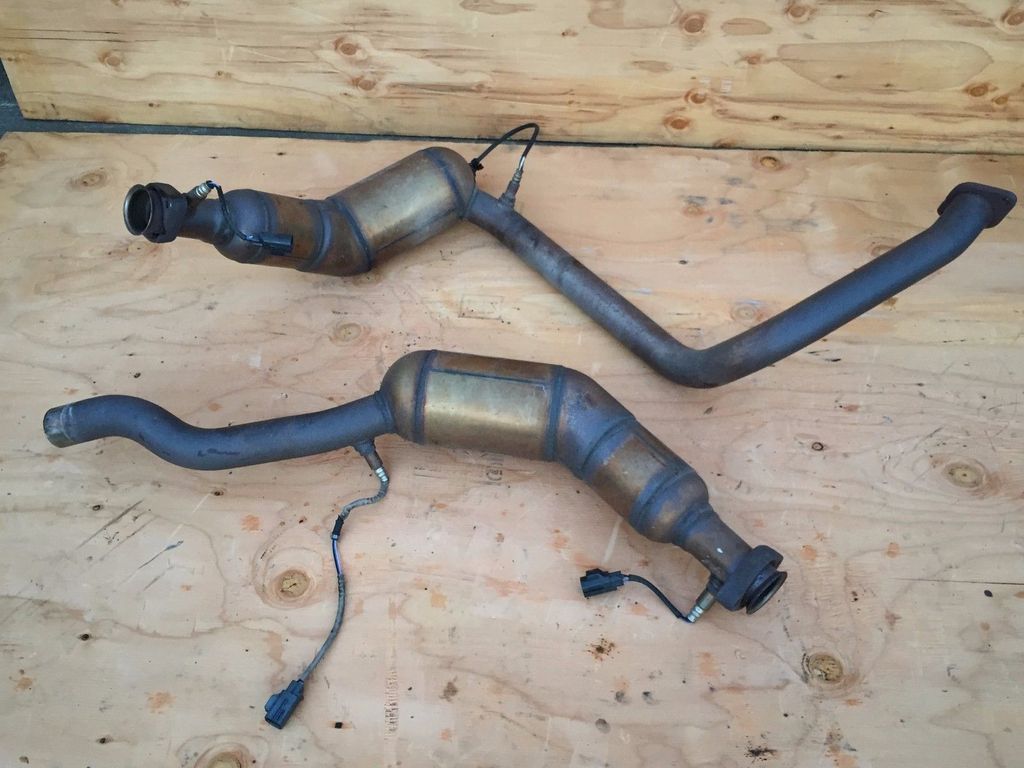 Assuming they don't bolt up, I think another great opportunity would be to add custom 400 or 200 cell cats and a custom down pipe, freeing up more power and possibly creating a more free flowing design if you have a good exhaust shop do this for you.
If you really wanted to get fancy (and spend some cash) you could add a Magnaflow exhaust which adds an X pipe or have your shop make an H pipe which is better for torque and you'd have a fully custom exhaust!
I don't think any one of these mods alone is worth it but I think if someone did all of this, it would be a great solution, assuming the Jag headers fit and be made to work. If you could install the headers yourself, the cats and fab work to your stock exhaust wouldn't be crazy expensive, way under $1000 if you get your own cats and take them to the shop, also delete #7 resonator while you are in there and request an H pipe.
If the sum of this work could net you 30 whp, that would be huge! I brought up Eurocharged's tune for the HSE which claims another 30hp and the combo of the two could yield more...who knows. If $1500 max got me 50-60whp I would be very tempted, would you?
Adding my big tires recently freaked me out, the car lost a lot of grunt it once had. I eventually want a roof rack and some other mods that will make this situation worse and I would love to have the best of both worlds. I am not putting the 20's back on lol!
Well there you have it, a long rant about headers. I would love to hear any thoughts about this idea you might have. I made this post to share ideas and hopefully someone can benefit from it. I won't have time or space to try this myself for a few months, maybe someone will have a chance to try it before me. I would like to make a quick jig before taking out my wrenches to see what I am up against for fitment, cross fingers for bolt on! If any of you have access to spare L320 or Jag headers, please let me know! With the headers under $200, its worth a shot!