Discussion Starter
•
#1
•
I replaced my fuse box about 500 miles ago with new; in addition I relocated my RL7 relay externally. The basic theory I'm working under is the RL7 relay was under designed for the load it carries and over heats easily doing damage to the fuse box beneath it.
I was having problems with my fans really kicking out the volume of air desired, particularly at my feet. I live in a northern climate where heat is not a luxury but a necessity. After inspecting my old fuse box I discovered the widely known burnt and cracked fuse box around the RL7 relay area; along with a browned RL7 relay that showed evidence of overheating. I tried just installing a new relay and cleaning up the contacts with an emory board but after one day of driving the new relay was scorched as well and my fan speed dwindled again. I ordered a new part number correct fuse box off of ebay. The stickie in "Common Problems" will help you with that.
http://www.rangerovers.net/repairdetails/electrical/fusebox.html
Rather than try to repeat the problem I decided to relocate the RL7 relay. This was discussed in a previous post some time ago. With 500 miles on this design the relay and fuse box still look new. And my fan speed runs at max for much of the short trips I do. (Spring is coming, but not quite yet.) There is actually quite a bit of airflow at my feet now, and the "Open Book" symbol has disappeared from the display.
By using short 12 gauge solid copper wire with male and female spade connectors, with everything soldered together it is a tight connection. Heat shrink tubing was utilized along with a rubberized coating material that was painted onto the female connectors against the relay. Silicone was added to the fuse box open area for a fairly water tight environment.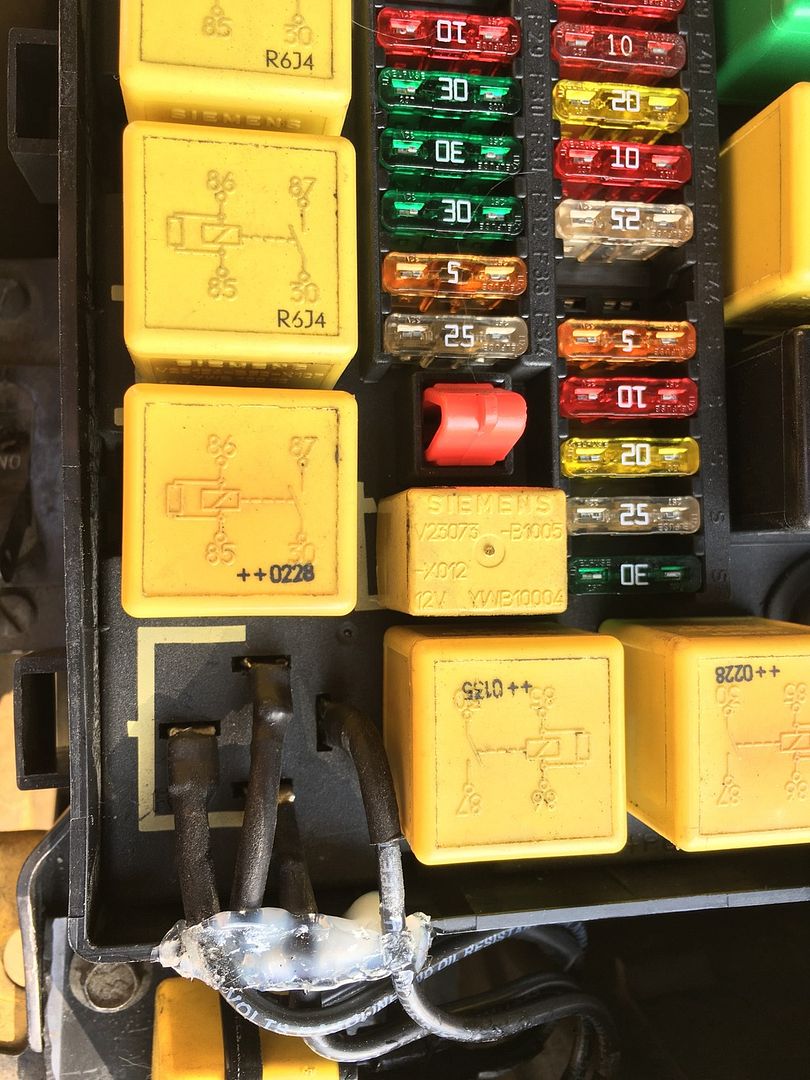 I utilized a small piece of plastic (old fuse box cover) and extended a small platform to zip tie the relay to. Between the relay and the plastic is a small piece of felt (like what you put on the bottom of a chair on a wood floor) to cut down on the vibration on the relay. I'll watch that closely for a while for evidence of overheating.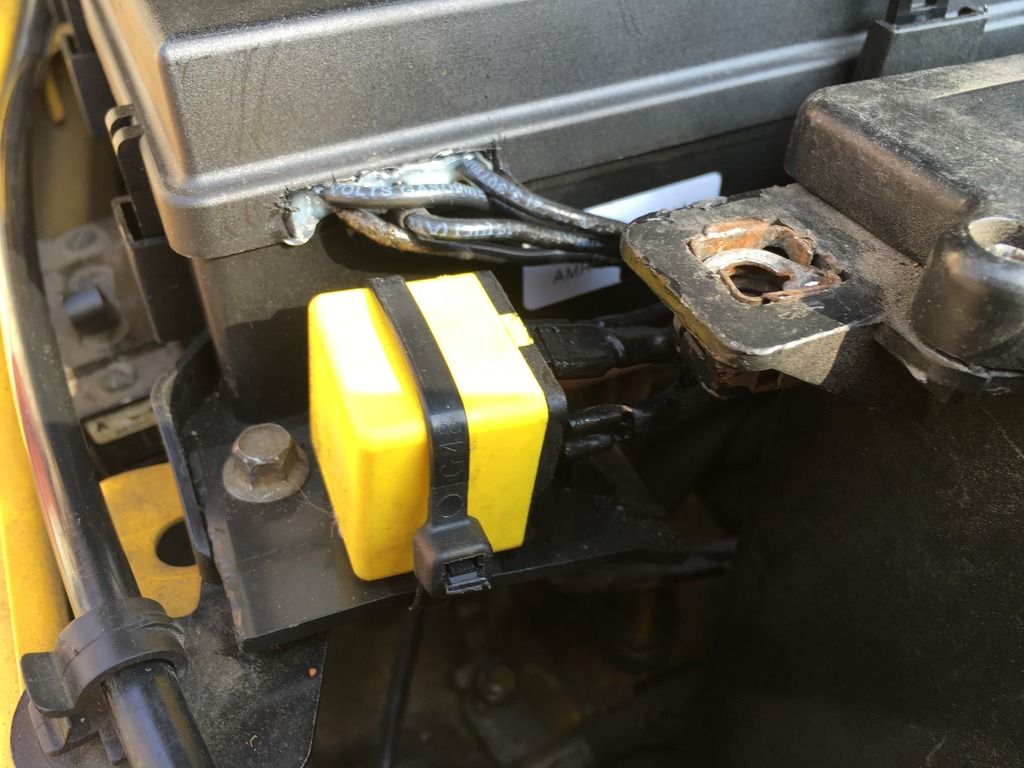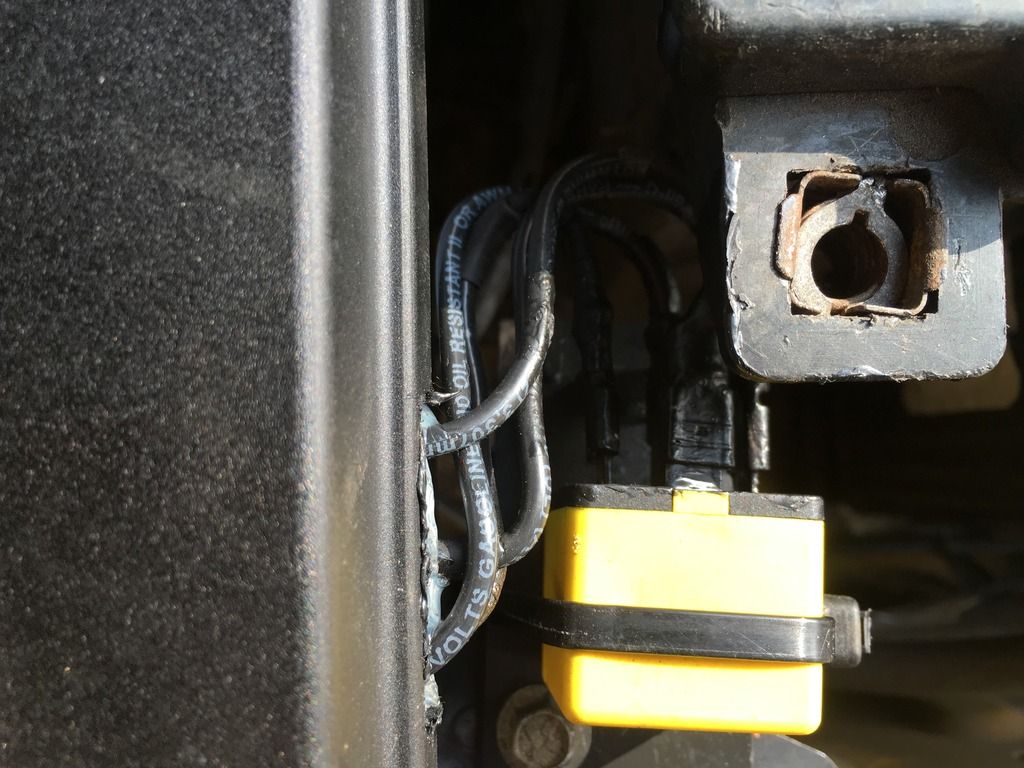 The battery box cover had to be slightly modified to accommodate the relay location.