Discussion Starter
•
#1
•
Hey guys, back again. Just wondering if anyone knows what may be leaking around the transmission. I was jacking up the Rover to change brakes and when i looked under, a puddle started forming. My first thought was the A/C but closser observation revealed this.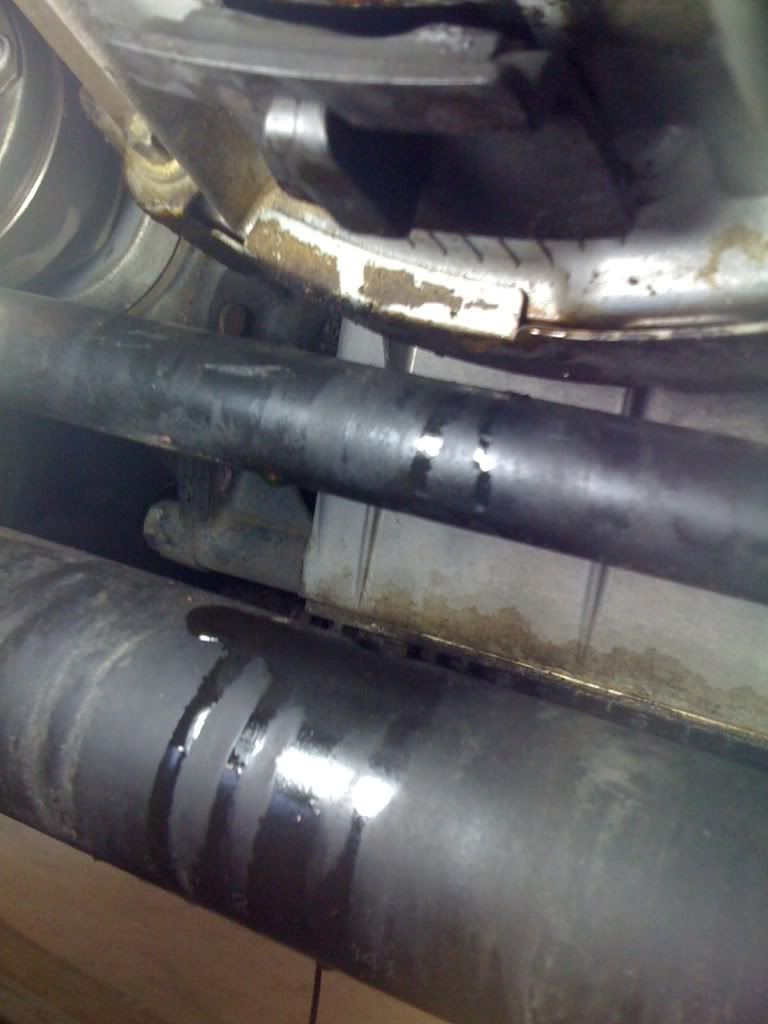 the leak looks like its dripping right before the black rubber cover on the transmission
any ideas? any past experience with this? thanks for the help.