Discussion Starter
•
#1
•
My Range Rover story started when I was 7-8 years old in 1987-88. My fathers friend had a mercedes 380sec, some old car called a Hudson, and there it was, a silver Range Rover. Never saw anything like it and never would see anything like it again till 1996. It was so radically different than anything I had ever saw at the time. Even as a child, I knew about cars but I had no clue what the heck that thing was. Fast Foward
When I was 16, All I wanted was a Mitsubishi 3000gt. Didnt care if it was used, new, whatever. This was XMAS 1996. Sure enough, my last 3 days of school before Xmas break, my parents brought one home. After driving it to school I was happier than a pig in slop. My parents had all mercedes at this time. 94 S420,92 SL500, 95 300e and a 85 500sec. I, however, did not want a benz, i wanted something i knew i would get and got what I wanted
3 days later. Come home from school. Mom tells me I cant have the car because it was wrong for me to have a car that my uncle was working hard for. A uncle I had only seen 3 times in my life at this point by the way. So, I had to drive my car back to the autobroker and for the shopping holidays I was allowed to pick up a 1990 range rover for my parents to borrow until after Xmas. They shopped alot and needed a SUV.
Now, The range rover was awesome. It was a county with the brush bar and side steps. I mean it was just spectacular. I never for 1 second thought this was going to be mine and honestly i was wasnt thinking about a car. I wasnt able to keep what I wanted and I knew in the back of my mind was my parents would get me something nice so it really didnt matter, i didnt worry about it. Sure enough though, christmas day, I opened my presents. I got a 3DO game system and a few games and I thought that was it. Then, my brother comes down with a gift box. I unwrap and its the 90 registration tag and keys to the RANGE. Yes, I about peed on myself and lost my voice from screaming at the same time. :mrgreen: I asked my mother how the heck can i have a range but not a 3000gt. I got the story of my uncle and also her statement "I know whatever happens on that road out there, you are going to come home safe in this".... She was right, and since then, I have always had a range.
I kept that truck my sophomore, junior, & senior year of High School and my first year of college. I quickly learned about stereo systems with this truck as the wiring was pretty simple to understand. It was a great starter vehicle to learn about automotive and electrical systems and I took to it like a duck to water.
1999. I bought a mercedes ML320. While going to pick up some Rims for it I left the range to die in a gas station. By this time the front Diff had nuked itself while doing 70 on the interstate "Took me 2 months to figure out what was that split second screech sound I heard driving" and while on the interstate the manifold came off and oil poured all over the engine creating the greatest ball of rolling, cloud creating, smoke screening rover you ever saw on the road. I pulled over, left it at the gas station, never saw it again......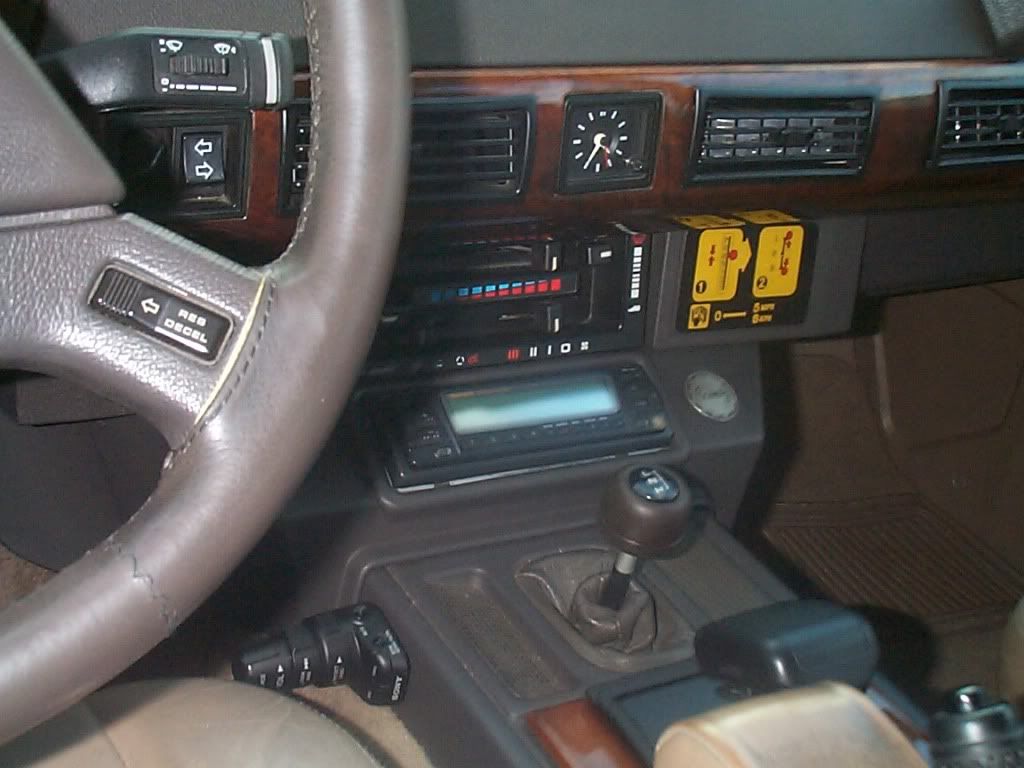 Hey I was 17, what do you expect....
2002 had come, the mercedes ML320 was fun, however, my autobroker had a 1997 white 4.0se. I bought with the intentions of selling my ML320 but after putting on some mondial's with the brush bar i ended up keeping both. When My ML320 was about to hit 100k i was going to sale it but my father agreed that if I let him use the rover, he would pay for any repairs to my ML. Deal, two cars, still no repair bills, all is good.Two problems with this truck, air suspensions went out before anyone knew how to easily fix it so it got coiled. Radiator also got blocked up. Routed out and was good as new. Good truck overall
2004. Autobroker had a 2001 4.6se After a few talks on business, out with the old 97 and in with the 01. This was an awesome truck. It was my first 4.6 and was black. I added black wheels and the only problem I ever had was the air suspension. I changed the bags on the rear but when the pump started going out it was switched to coils. 2005, katrina in new orleans got it. Good bye range.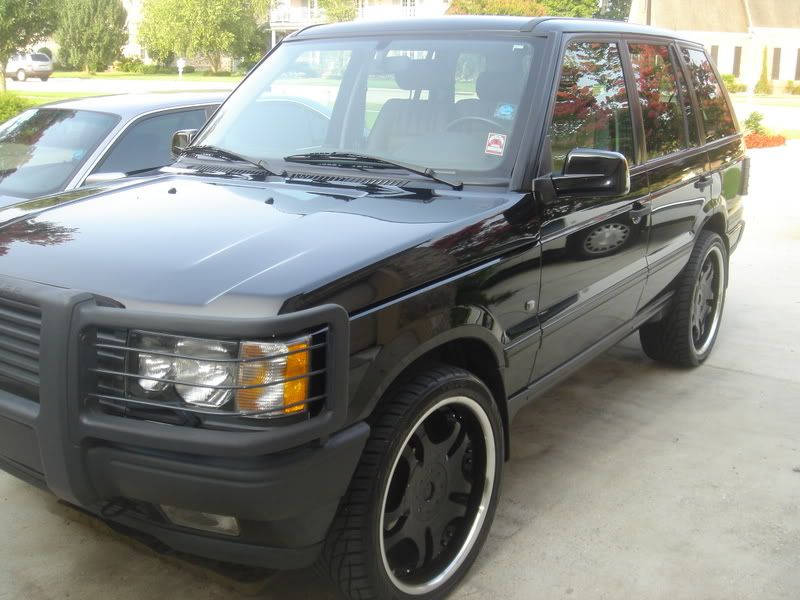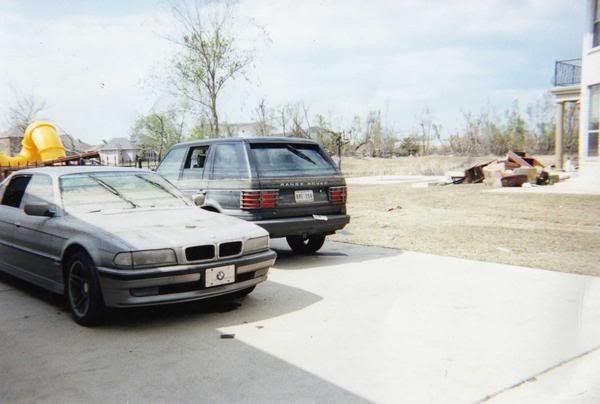 2006. It had been a year since I drove a rover. Was introduced to craigslist and sure enough, I didnt know the p38 model had dropped so cheap. I found a well maintained 2000 black 4.0 for a great price and was bought. This was now my 4rth rover and even though I did a lot to it(different rims, sound, tint, it was my least favorite for some reason. I really only drove it when the weather was bad. Sold in 2008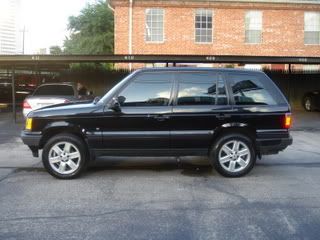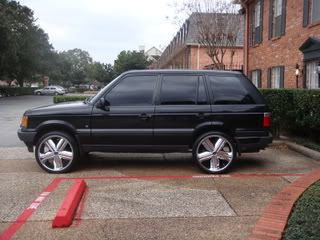 2009. By this time I had 00 mercedes s500 as my primary car. Loved it. However, after moving to atlanta, the car kept hydroplaning and I was sick and tired of it. I was on craigslist again and found a 2002 4.6HSE. Now, I have had the 4.6 before but never a HSE and The interior kept catching my eyes in pictures. It was unlike anything I had ever seen(oxford leather). I sold my car in 48hrs and went to see this range. Love at first sight again. I have now owned the one I have now for a year and it has been the greatest SUV I have ever sat in. My father has a G Wagon(will be my next SUV after I am done with this one if ever) and I had the chance to drive a 2004 for about a week and it just wasnt my cup of tea.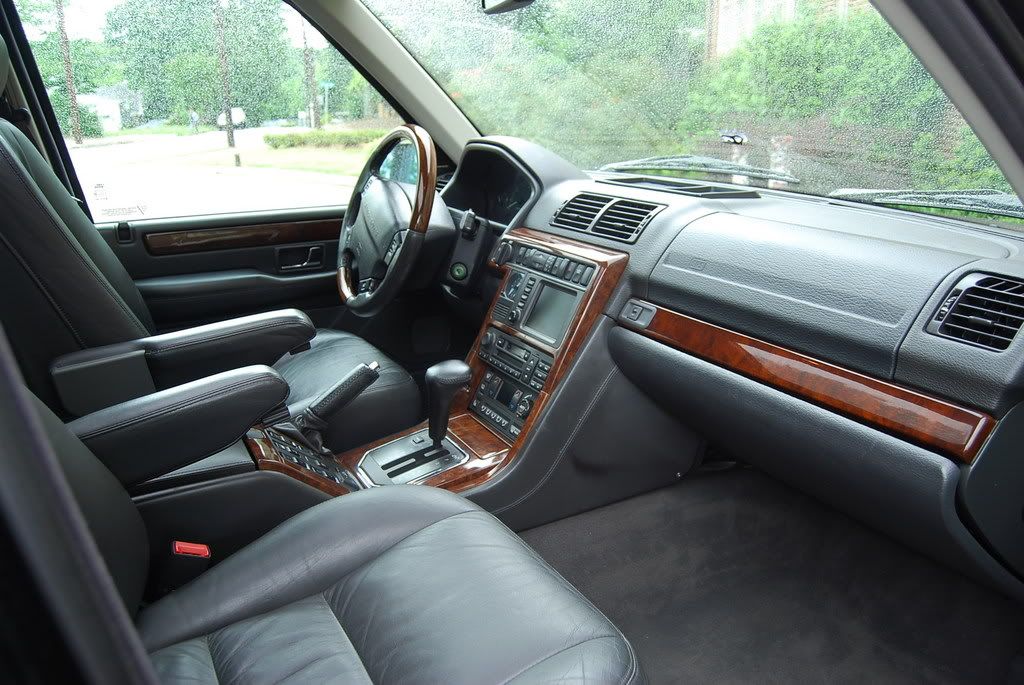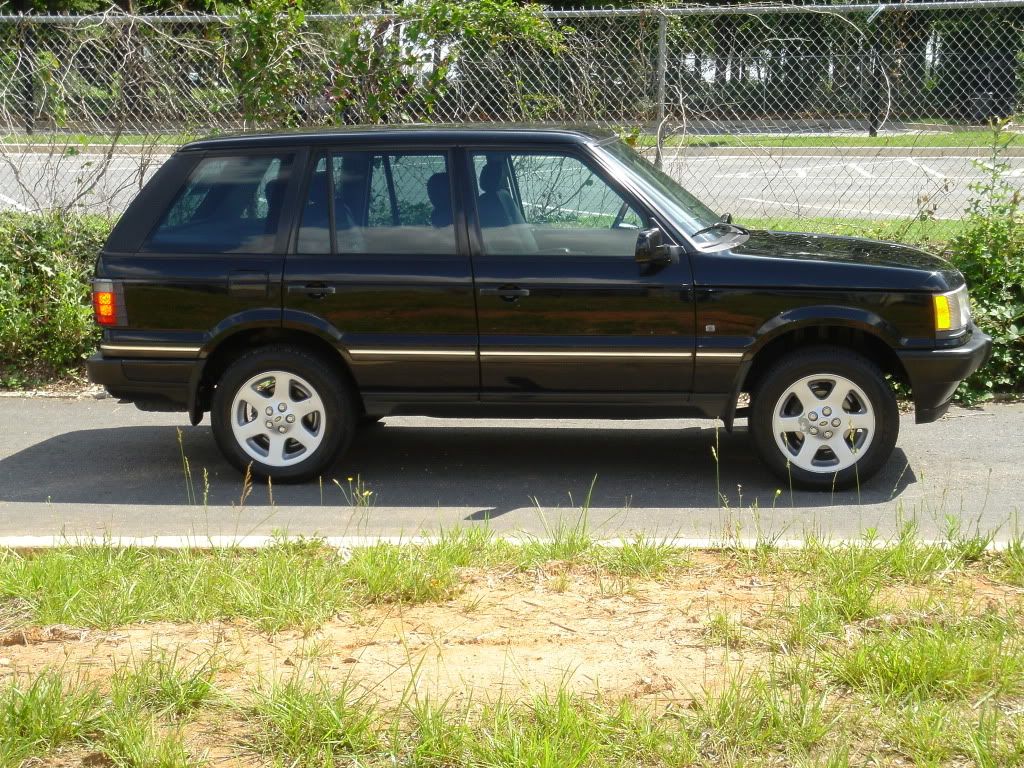 Every Car I have ever owned, there was something special about it. Out of 25 cars I have bought over the last 11 years, there is only one car I have ever owned that was as enjoyable as this rover and that was a 91 BMW 850i. That was the greatest coupe ever made and this, by far, is one of the greatest SUV's ever made. Yeah, I have had the blend motors problems, The WTF is the coolant going problems, air suspensions problems, etc. But, you know what, Its worth it if you love what you drive and appreciate it. My rovers have got me out of some bad situations, and kept me alive in others sometimes with nothing more than a scratch. And again, I say appreciate because I have been apart of a lot of car forums but only the rover and that specific 8 series bmw forum is where owners are truly appreciative for the automobiles they drive. I toast this glass of port to all of you and the rovers we drive. :thumb: