Discussion Starter
·
#1
·
In my 2002 HSE, I currently have the basic LCD unit ( MID ) in the dash and a single slot CD above it, a multichanger CD player in the glove box, the basic power amp ( not DSP amp ) in the boot and the mid-line speaker setup ( i.e. door speakers + tweeters + centre dash speaker )
The LCD pixels on the MID are gubbed as per normal. Now, I could just have them repaired, but I was wondering whether I could swap out the front units for the early multifunction display ( MFD ).
Now, in my MID based system, the FM radio is housed in the single slot CD player currently in the dash. In the MFD setup, the radio is a completely separate unit ( BM54 ) that sits in the boot. If I wanted to have the radio, then normally I would have to buy the MFD and the radio unit plus the new loom which all equals £££ - especially the radio.
But...
What if i re-located the single slot CD unit to the glove box and kept the existing wires running to it - that way I still have the radio functions ( and the CD i suppose ). Would I be able to then take the MID unit out as well and simply replace the whole centre bit with the MFD ? I could unplug the connector on the MID, and plug it into the MFD. Do you think that would work?
As I understand it, all the parts talk via the iBus system, and essentially that works by the MID or MFD asking "who's there?" and depending on the reply, it will then provide the functions on the menus as per the replies it gets ( i.e., if no cd changer replies, then it doesn't show any options for it, if there is a reply, then it will show options )
So if i keep my single slot CD+radio connected up in the glove box, and plug the MFD into the iBus system, do you think it would see the radio, single CD, multichanger and work as normal. That way I can have all the functions ( other than Nav ) via more reliable TFT display instead of the pixel popping crap I have the moment.
Here is a typical MID unit connector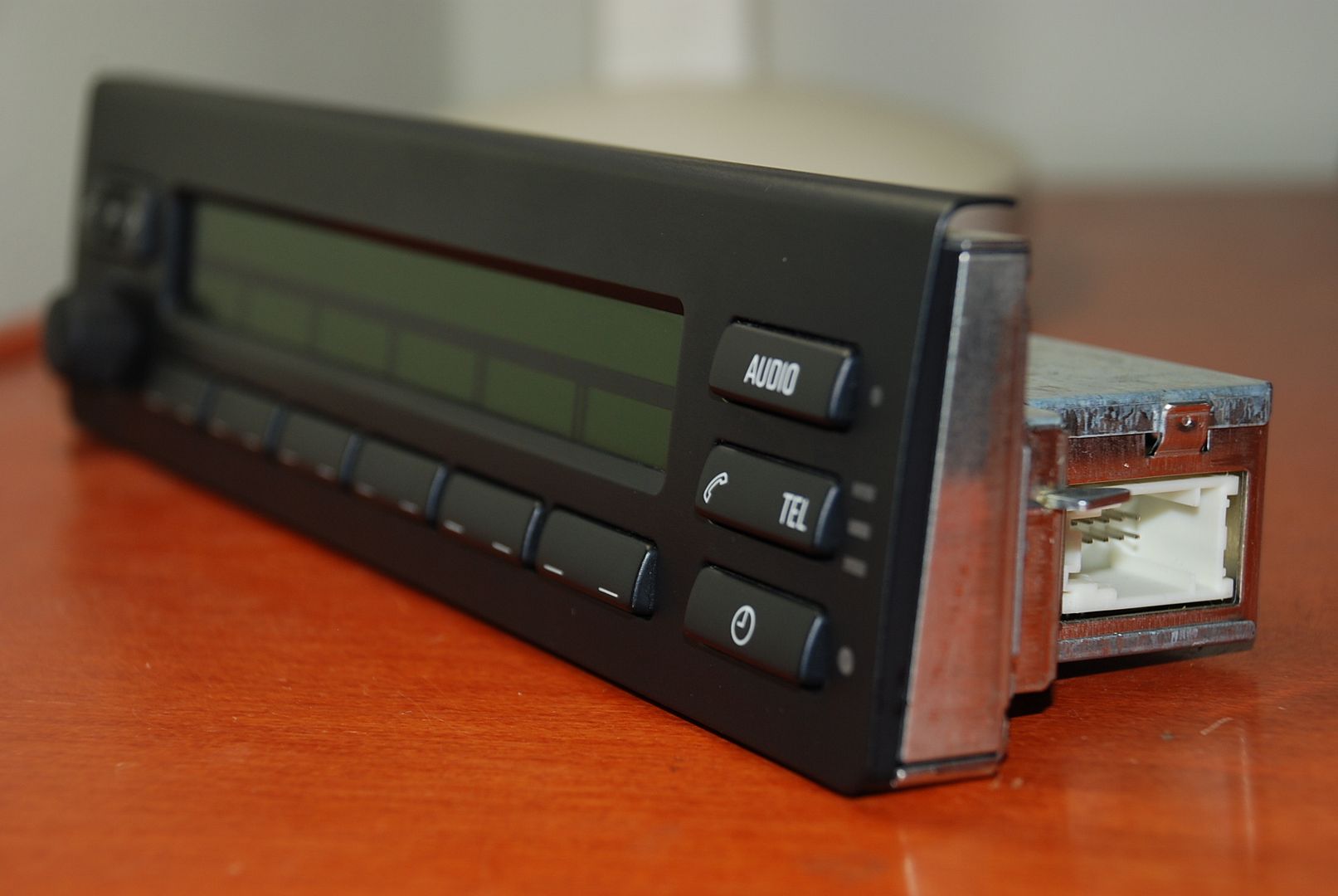 and here is a MFD connector:
looks like the white one should work.
not sure about the blue ... would that be for NAV stuff ?
anyone think it would work ?