2002-2005 Range Rover MkIII / L322
IMPORTANT NOTE
I've now looked at two heater cores (one being my own) where the plastic case is cracked near the screw. I'll annotate the pic below later but you can make out the vertical crack on the side wall of the hole: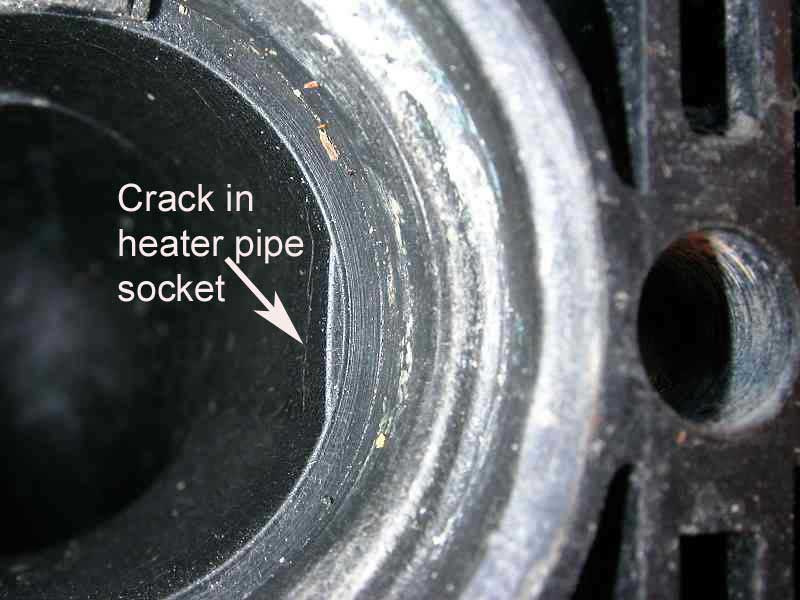 I wonder if this caused by over-tightening the screw. It is important that you do not overtighten the screw.
That is a disadvantage of the hex capscrew, it is easy to overtorque the screw and crack the plastic. If the O-ring hasn't sealed, it may be due to other causes. (I'll add some more pics later).
: