Discussion Starter
·
#1
·
Alot of p38 pilots (including me) are toying with bigger tires, GenIII springs, longer shocks to take advantage of the genIII springs and some other offroad tweaks. I started with the GenIII springs and moved the front Bilstein shocks to the rear to get more travel BUT the rear sensor arms are too short to handle full extension. After noodling for a while on it, it was brought to my attention (by an Australian no less..) that the rear sensors mount to the arms at about 1/2 way, so 1/2" extension = 1" lift without re-calibrating the heights. I made up several sets of extensions and quickly found that the original design (just a balljoint) was too small, so I had spacers made up to go between the off the shelf balljoint and the cut/threaded sensor arm.
the sensor arm is cut just below the elbow and threaded 1/4"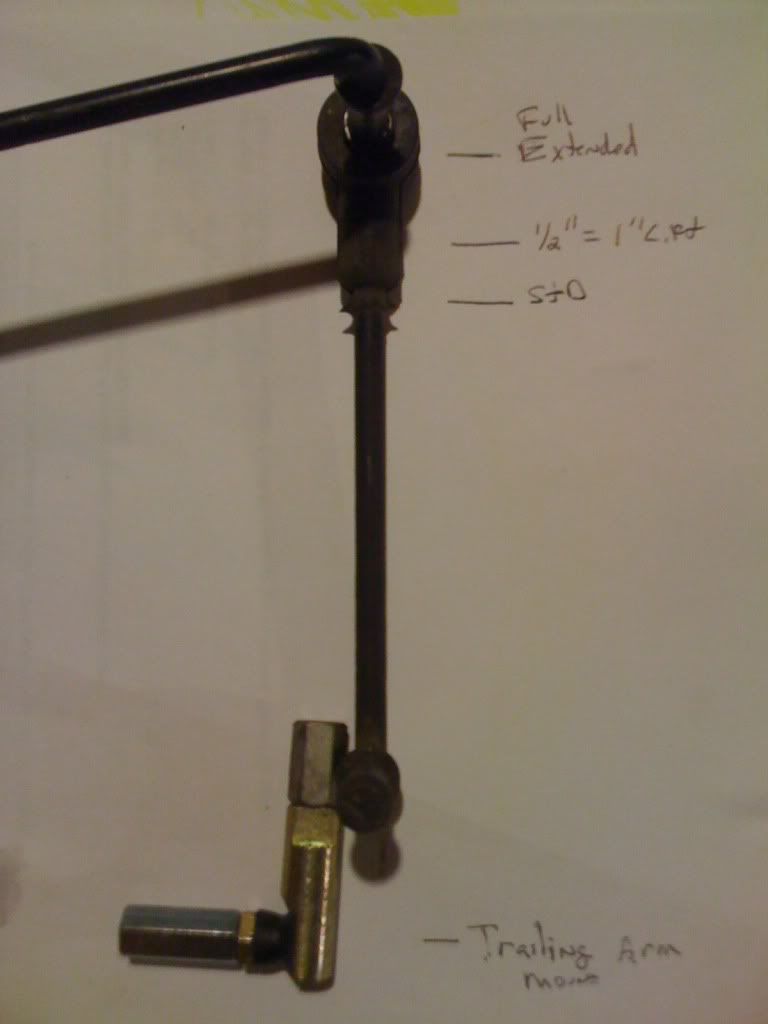 BUT now the height sensor is TOO long, when trying to re-calibrate for 1" lift gives out of range errors, and the ECU defaults back to pre-programmed starting points. I pondered brackets, new mounts, all kind of stuff, until the rally last month, I bent the snot out of my sensor arms (before the spacers were put in) and it hit me, bend the arms!
After straightening the upper arms and cutting replacement lowers, I played with the angles:
So drawing a line towards the 1/2" mark, I GENTLY bent the arms, holding the sensor pivot end with a channel-lock plier, and pushing on the other end by hand (to prevent over-bending)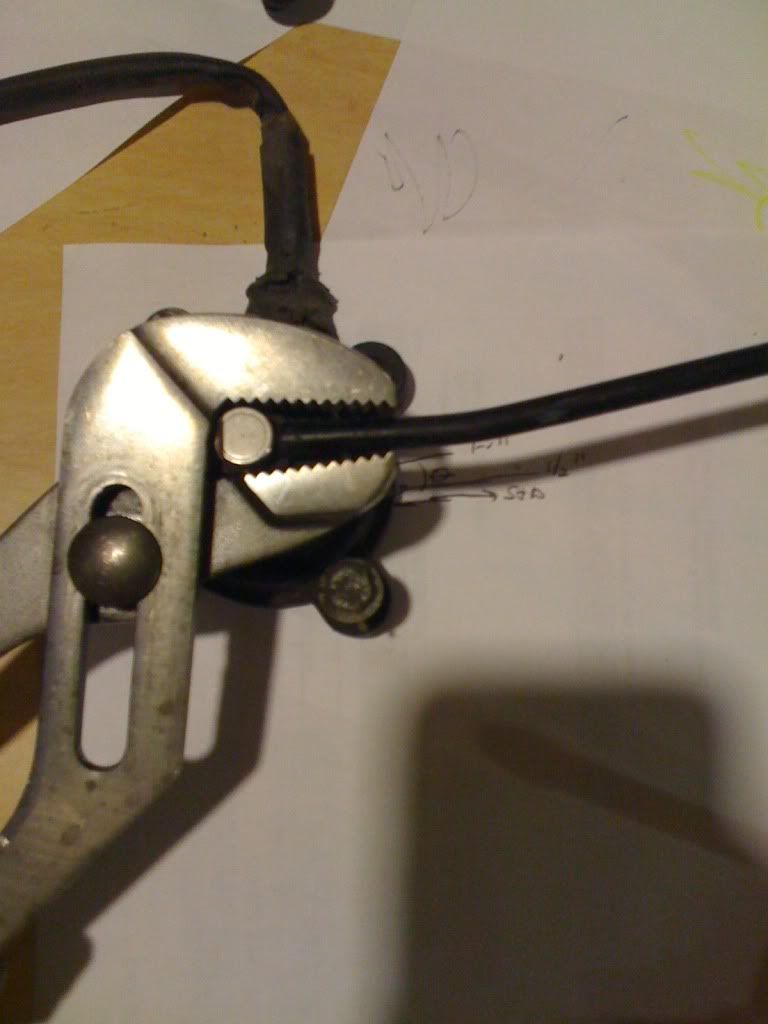 Line up the sensor portion with the line pointing towards 1/2", and put the pivot on the full extended mark