2002-2005 Range Rover MkIII / L322
Discussion Starter
•
#1
•
Fitted a snorkel, no one makes one that I can find and after fitting one I can understand why, there is not a lot of room.....
I had a look at a Disco 4 and the rake of the windscreen and the clamshell bonnet are virtually the same as the L322 and it looked like a snorkel for a Disco would fit with some mods,
First job was to remove the wing and take a look at the space available, not much is the answer. The Disco, being on a chassis doesn't need such strong inner wings but the L322 has a lot of strength here and the gap between inner and outer wing is much less. The good thing is the original intake from the wing into the airbox and on into the engine is pretty well sealed, there are rubber "O" rings on the joints to the airbox, the box itself is pretty water tight, as are the joints to get to the inlet manifold, certainly good enough for the type of wading it will be doing, if you were going to try some Camel Trophy type wading with your head out the window just above the water level then it may need more work, mind you so would everything else on the car......
Inner wing with air intake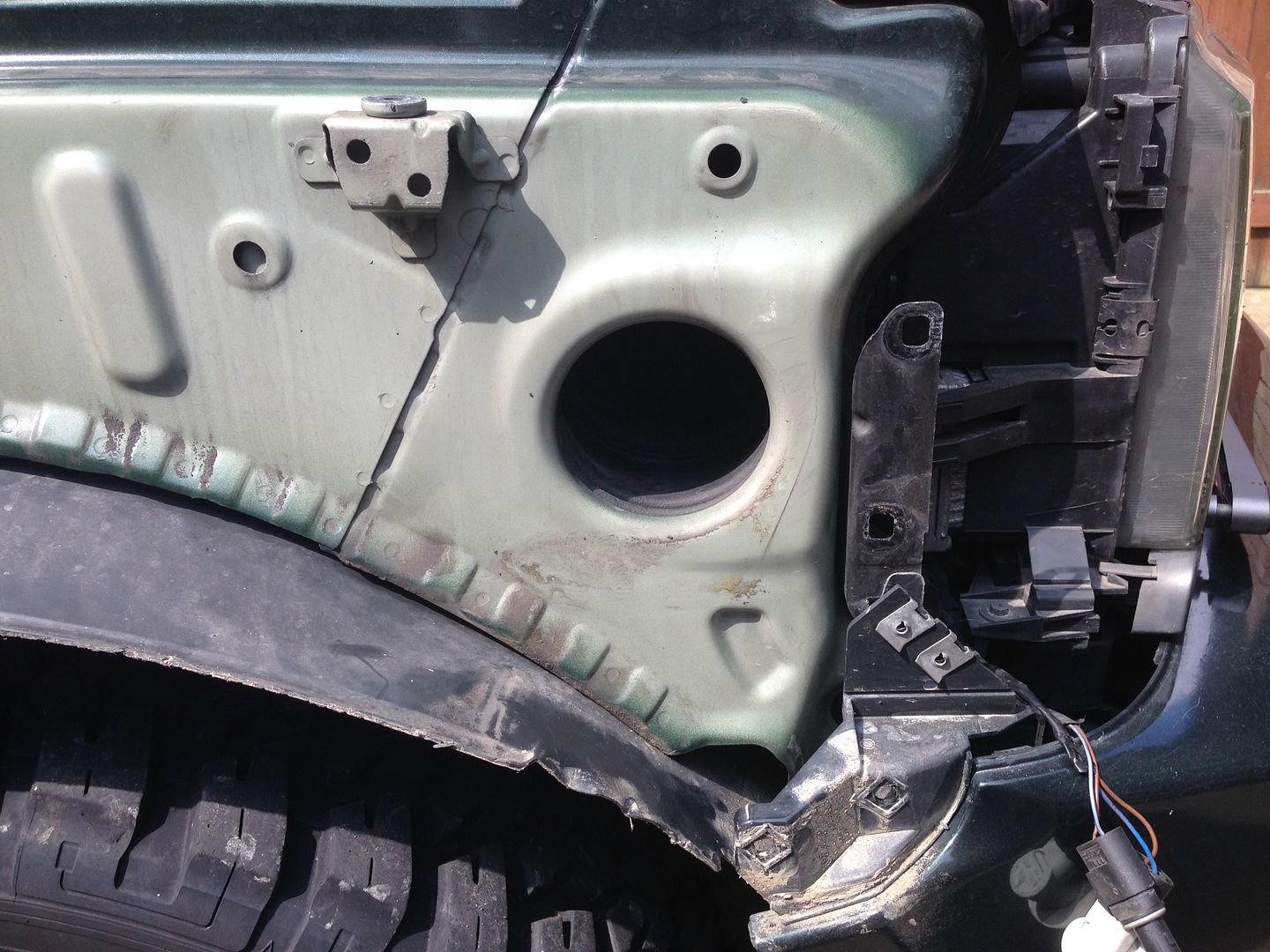 You can see here the limited space, the plastic wheelarch cover shows how close the outer wing is to the inner wing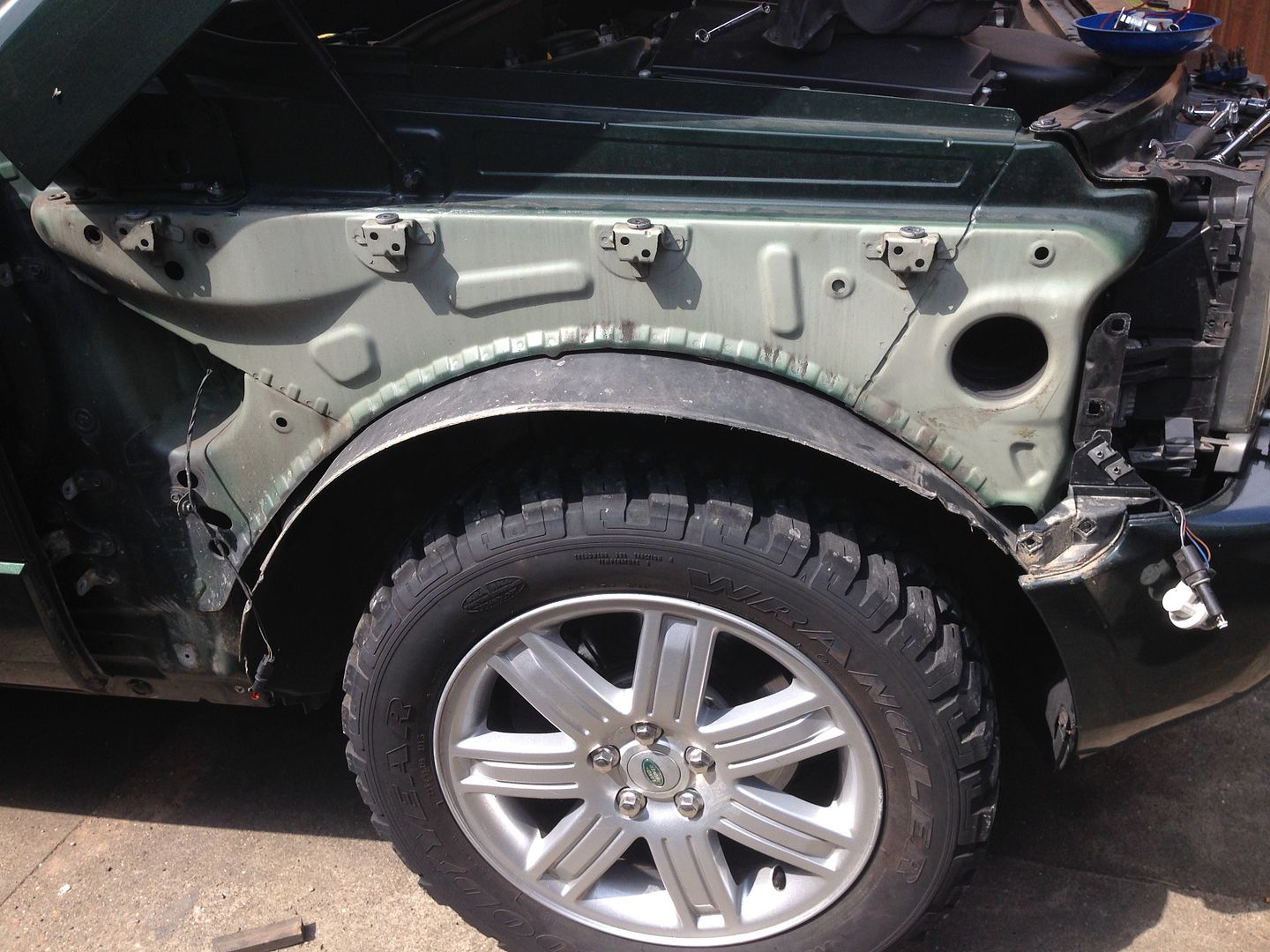 Next job was to make an elbow to take the inlet back to the snorkel, the hole in the inner wing is around 3" diameter, but a 3" hose wont fit inside the inner wing so I made up an elbow that used the entire space available, the outer wing reduces in size from bottom to top and from front to back, I made this to accept a 4" intake pipe that is squashed to an oval inside the wing and I was hoping would allow enough airflow.
First rough mockup
Then some cleaning up and filler work, a quick check on fitment, it has to fit within the inner wheel arch plastic trim and it just does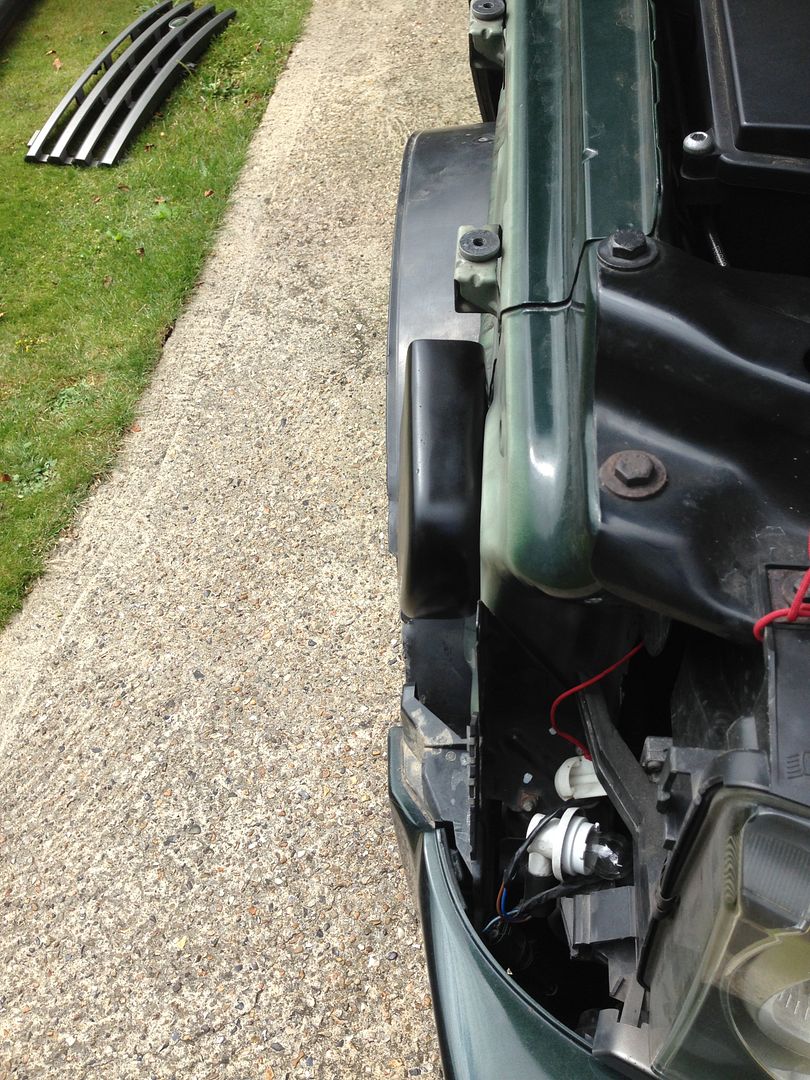 Finish it off to a standard that is easy to take a mold from