Discussion Starter
•
#1
•
That's right. No "lowering modules", no "lowering links", just good ol' fashioned UK engineering.
On the bump stops baby (do bagged suspensions even have bump stops?), lower than access mode, look at those rear wheels tuck: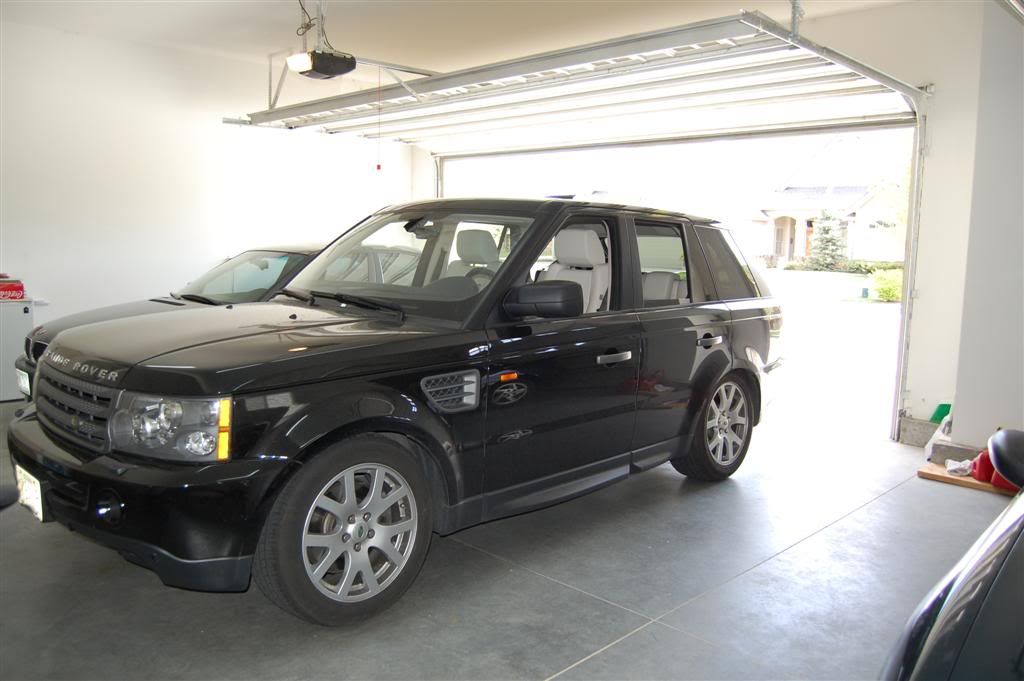 :lol: About a month ago I got a couple "extended mode" (high centered) scenarios in local parking lots; little concern, but nothing much. Couple weeks ago, got a suspension fault or two...ok, little more serious, but nothing to write home (or rr.net) about. This week, bam! Went to PetSmart to drop the dog off for grooming (it is Mother's day tomorrow you know) and the front passenger wheel is slammed to the ground while the driver rear is jacked up about as high as can be. Whatever right? Go in, do my business, come out and play dancing car reset. Nothing seems to work so I drive off. I am soon reminded of circa 1995 when we slammed my buddies Isuzu pick-up truck to all hell. The Sport was bouncing all around the road as it was down on its bump stops. Man in '95 this put a smile on our faces, but in '10 I was mortified - was anyone watching? As I turned into the neighborhood I was almost bounced out of the seat and I noticed the car behind me backed off and stayed back... :lol: Hopefully I'll get a 2010 Sport as a loaner next week.
Cliffs: Suspension fault causes flashbacks of 1995; riding on bump stops, mortified. :thumb: