Discussion Starter
·
#1
·
Its been a while since I've been on here. Happily, it has been mostly because my Rover has been relatively trouble free. But now, what started out as a minor thing has turned major and grounded Rover.
Some time ago I noticed that the coolant level would fall below normal. I would top off and it would last for quite a while. But eventually it would be below normal. I figured it was a minor leak somewhere. But I took the road of simply checking level and adding coolant when needed. This went on fine until, after a 1,000 mile, Rover overheated. My fault. I drove the distance and didn't check levels when I arrived at my destination. At this point I took some time to look for the source of the leak. I found what I thought it was and bought hoses. Back home, with new hose in hand, I looked at the job ahead. It looked like it would be tough. So again, I let things go.
Yesterday, after only a few miles drive away from home, the Rover temp gauge went red-line. I stopped. Added water as an emergency and drove back home. Made it without problem. But once I popped the hood, I saw the leak. Not a hose. Pictures below show the source.
Any one have a leak in this same location? Is it just a gasket gone bad? I tried to get in there to check if the bolt holding this together was loose and couldn't get in there. I may have to turn this over to a mechanic.
Big $$$? Any ideas? Suggestion? Helpful advise?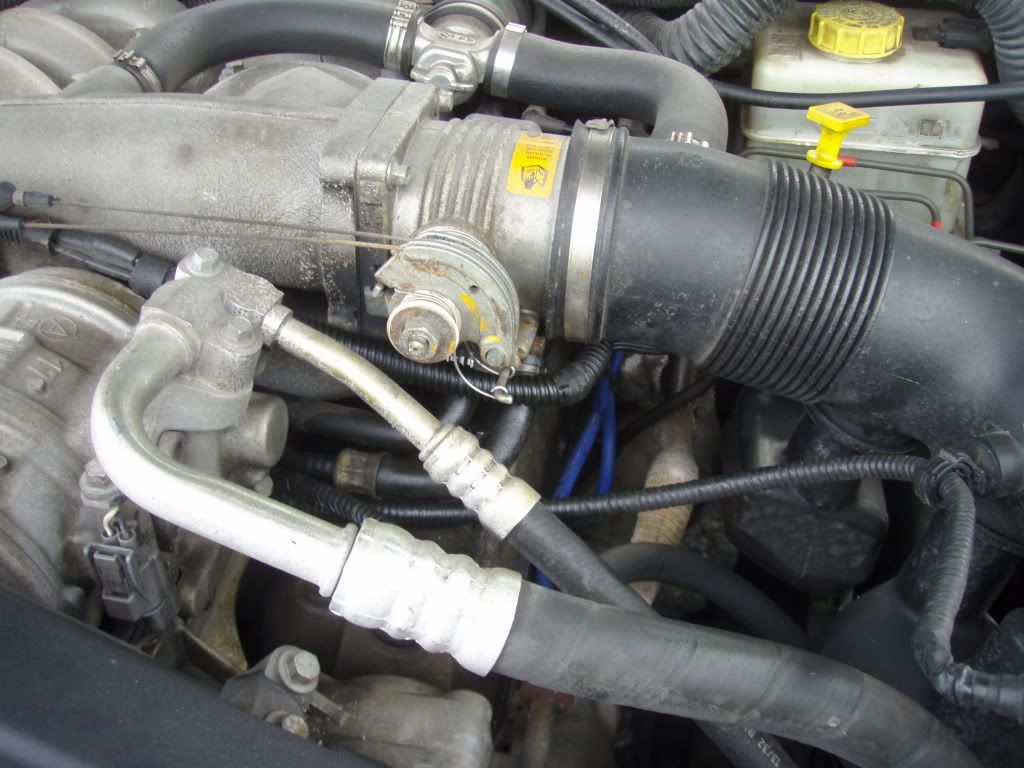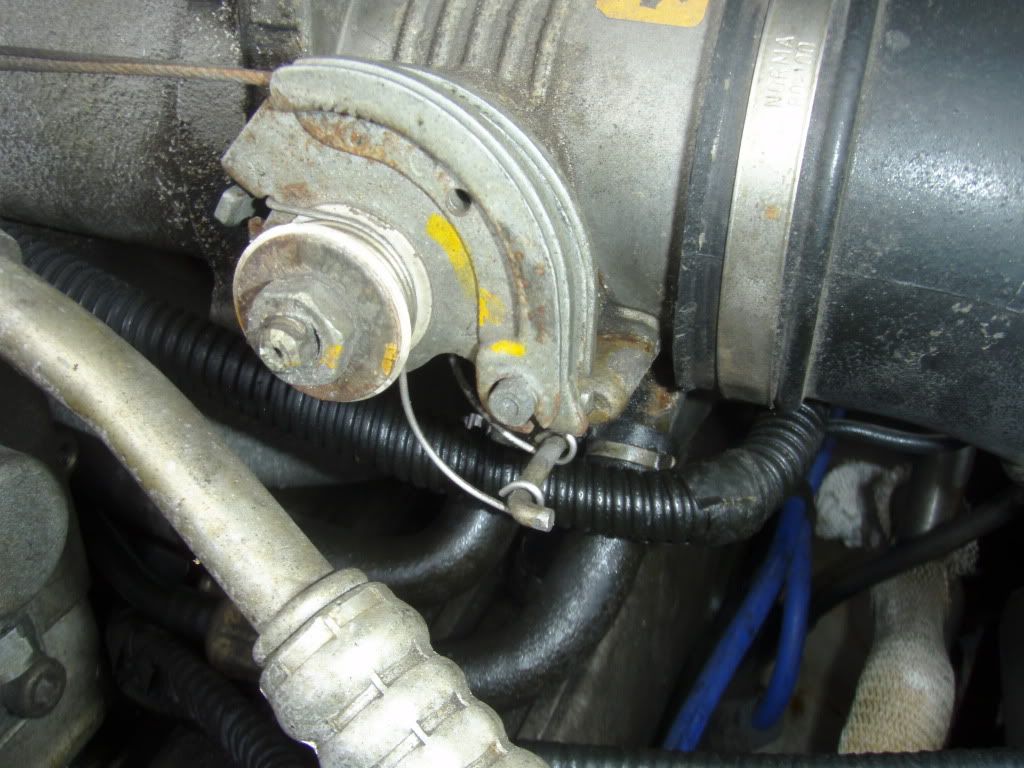 Hose on the left is the one I thought was leaking...
Below is the leak going after just a few minutes of the car running...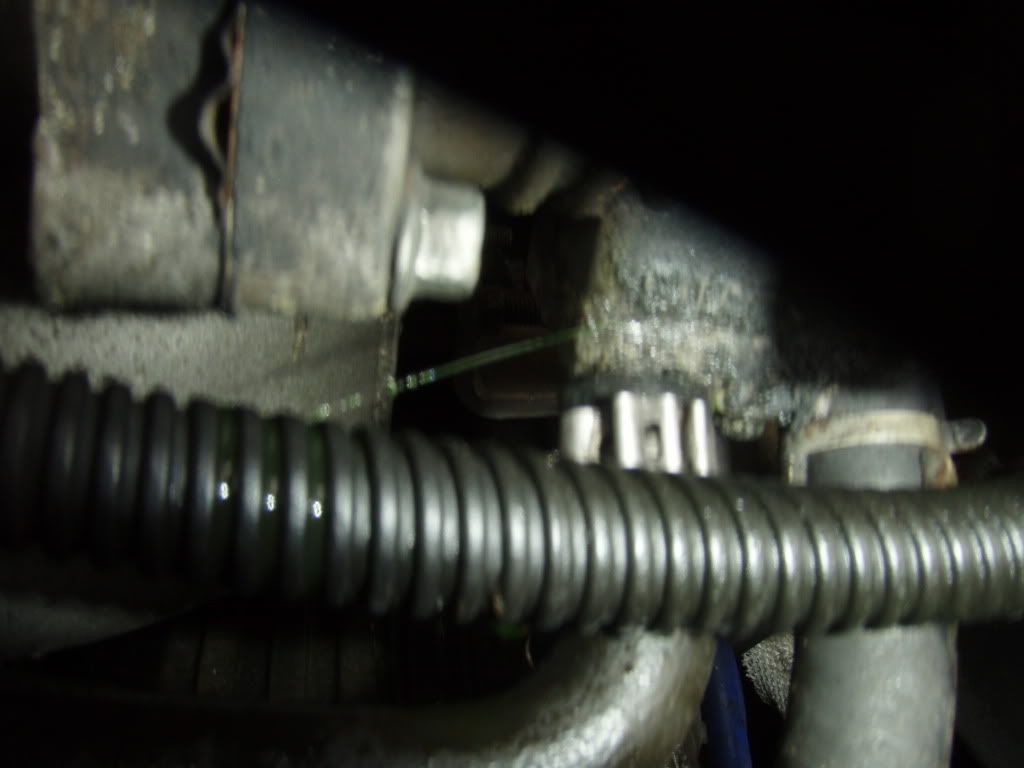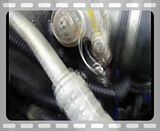 My Rover info: 2000 Range Rover SE. 95,000 miles, give or take.