1995-2002 Range Rover P38A
Discussion Starter
•
#1
•
BECM Corrosion - Power Board & Logic Board (Fuse 6, 7, & 17)
Hello All, (including Marty & Scotty)
Yesterday after the 5 inches of rain we had in the midwest, I went to go start Red Rover and it has trouble. Indications on cluster state fuse 6, fuse 7, fuse 17 failure. Brake switch not releasing the shift solenoid. The carpet is wet on passenger side, moisture in the vehicle etc. No fuses (6, 7, 17) are actually blown, maxi fuses not blown, might have a real problem here. So, I remove the center console retract the plunger enough to get into nuetral, start the car and get it in the garage to commence the electrical troubleshooting
Reviewing RAVE issue points to Relay 10 in the BECM or related circuit(s).
See Below
Corrosion Power Board
Logic Board Corrosion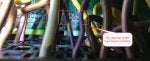 Questions:
1. I know I can change the power board, I have 3 BECM spares I have taken out of salvage yards, can this be done while BECM is in the Truck? What precautions do I need to have?
2. I am worried about the corrosion on the lower logic board, is it possible to clean the crusty's without damaging the board? What would I use to do that? Anything I need to know about?
3. Scotty can clone my existing BECM? If so, has anybody used his service?
Thanks
Erik