Discussion Starter
•
#1
•
I'm after a favour from anyone who owns a Rovacom or Faultmate and who has a petrol '02-'05 L322.
I'm using my Faultmate to map out the transmission's torque converter lock-up clutch characteristics (like you do
) and I'm currently looking at the influence of fluid temperature. My problem is that when I start the car from cold (i.e. around 15 deg.C ambient) the transmission fluid temperature is already reading 32 deg.C. When I say 'cold' I mean that the car hasn't been run for at least 2 days.
The measured engine coolant temperature looks fairly accurate as it starts off from around ambient and then rises to a maximum of 115 deg.C at part load (the manual states 110 deg.C) while cycling up and down depending on load – presumably demonstrating the operation of the electrically-controlled thermostat.
The measured transmission fluid temperature reaches 107 deg.C. after about 25 minutes from start but because it's appears to be reading 17 deg.C. too high when cold I don't have a great deal of confidence in this.
I measured the resistance across the transmission temperature sensor at the ECU before I started the engine and it gave a reading of 922 Ohms. This corresponds with an fluid temperature of 15 deg. C. according to RAVE – which is spot on. I have three other 5HP24s in my garage at the moment and they all read between 917 and 930 Ohms so, again, all pretty accurate.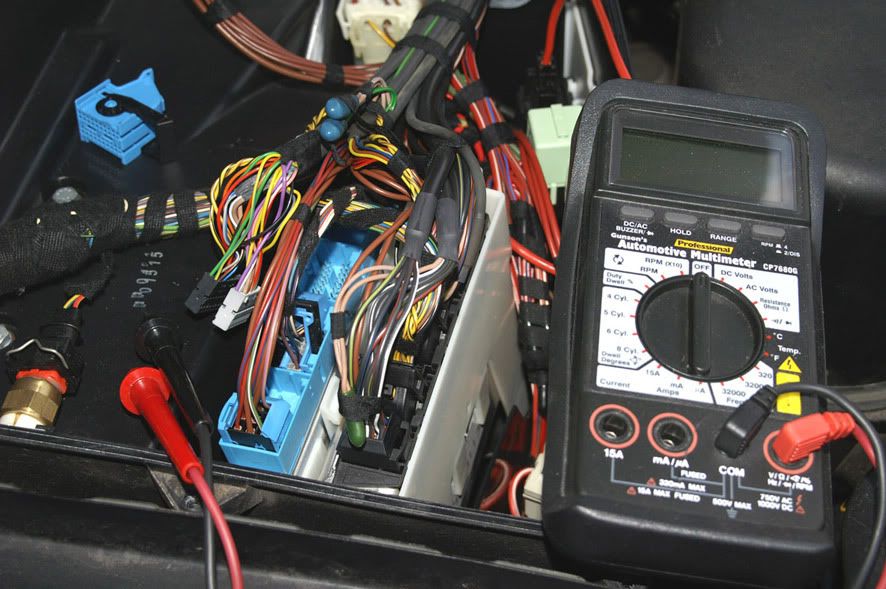 I wondered if anyone else who owned a Rovacom/Faultmate, next time they were using it, might be kind enough to see what transmission fluid temperature they were reading when cold, compared to ambient?
Many thanks,
Phil