BANK5,

Great, adding a video with all of this data will make it even easier for people to do this themselves!

To answer your questions:

Sensor - LR062658

We have been referencing the actual part numbers as they contain more data then the LRXXXX numbers

If you dig through this thread there are several modules that have been found to work. Always recommend starting with one that came with your year and model as that is a known working combination.

As you wander off of that you get into issues where GAP will have to reflash the sensor with new firmware or it just won't work and you've wasted time and money. the DLPA-9G786-AD I used has always worked and the HLPA version as well. There are the sensor from Jaguars such as GX73-9G768-AD that has been used successfully but requires the firmware flash from GAP.

Here is the FAQ from GAP where they literally cut and pasted this thread on to their page.

Bracket - LR060076 Bracket Bolts (x3) - RYG500160

I'm guessing you're asking what the bolts specs are? No one has bothered to figure it out as they are less then the cost of gas driving to the hardware store to fumble around and figure it out when the factory ones are another known good.

Steering Controls - LR087486

Yes several of us have or are runnning them. I made an entire thread on the install. They work fine, the buttons that were not on the 2014-16 versions don't work though, i.e LDW and speed limiter

Here is the thread:

First I want to say thanks to Matthewjlove for doing this first and being the test subject. Once I saw his post I really wanted to do it. His thread is here: Upgraded steering wheel controls. Done. The story behind these is Powerful UK tried to plug these in as they do physically fit location...

www.rangerovers.net
Thanks for the quick reply!
Yeah the different sensor part numbers threw me off. So from what i can tell there are three:
DLPA-9G786-AD
HLPA-9G786-AD
FPLA-9G786-AD
Only one i can find on eBay at the moment is the FPLA type (not sure if it's just eBay not showing me other ones from overseas.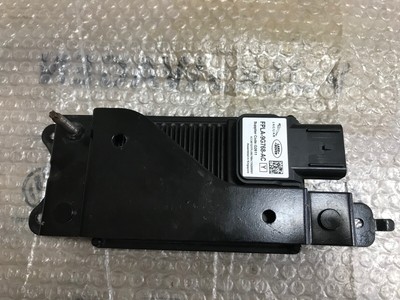 2016 Range Rover Sport Radarsensor Radar Abstandsregelung ACC Original. Vanaf heden kunt u ook een bericht sturen via WhatsApp. Zustand: Gebraucht,kann leichte Gebrauchsspuren enthalten, F unktioniert 100% gut!
Where's a good place to find all these part numbers? I've got workshop manuals but having the parts catalog would be handy.