Those kits are not genuine ZF parts. I have no experience of using them so I can't say one way or the other how satisfactory they are. This is the genuine ZF overhaul kit (1058 298 022):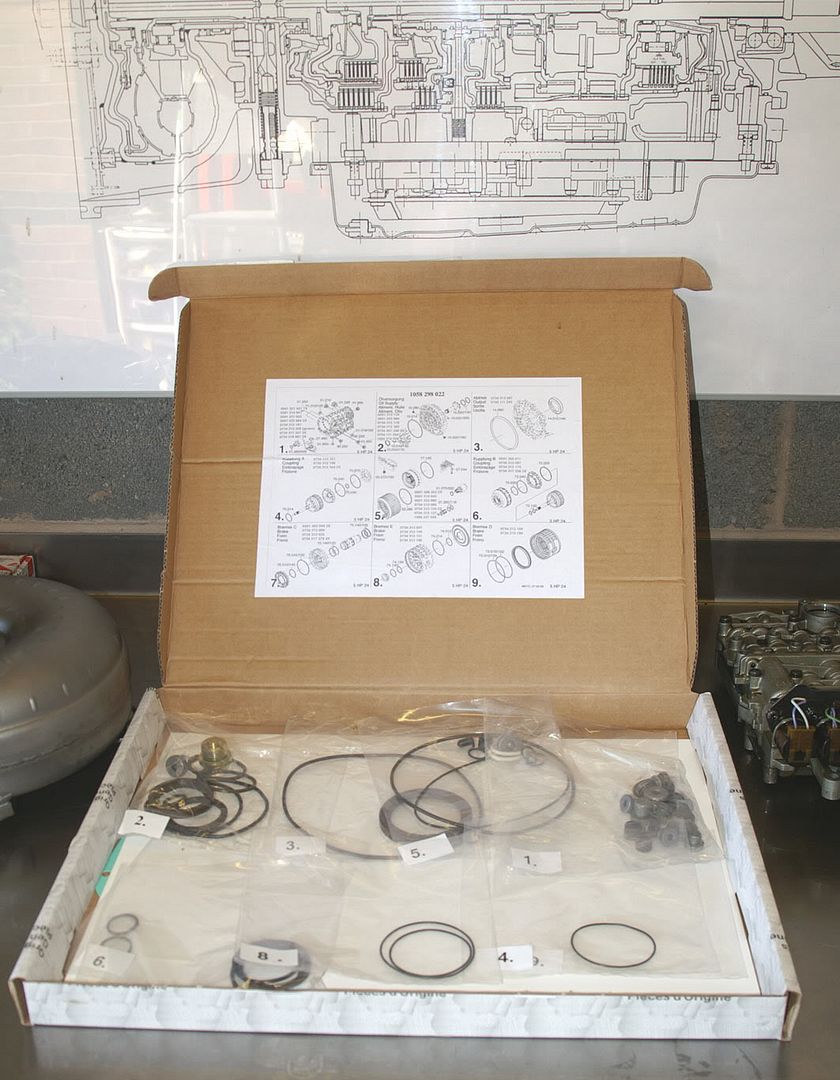 It doesn't include friction or steel plates but usually that isn't a problem. The failsafe trigger on the 5HP24 is set to be so sensitive that any sign of unplanned clutch slip throws it immediately into failsafe mode. Consequently, the plates just don't wear. I commonly measure friction plates from a 5HP24 that has 150,000 or 200,000 miles on it and the plate thickness is identical to brand new plates.
You may need plates for (say) just one clutch, if there's been a particular problem, but it's cheaper to buy these separately rather than buy a kit with all six clutch packs in it (frictions and steels).
You don't need the F-brake piston because all the L322 5HP24s were fitted with the later 0501 212 967 piston.
The ZF kit doesn't come with a filter, but the non-OE kits never come with a genuine IBS Filtran filter, anyway.
The only things missing from the ZF overhaul kit are the O-ring for the park lock gear on the output shaft (identical in size to the filter O-ring) and the output shaft lip seal which is smaller than the RWD & E53 one included in the kit. These parts are unique to the 032 model for the L322 and can be purchased separately from either ZF or Land Rover.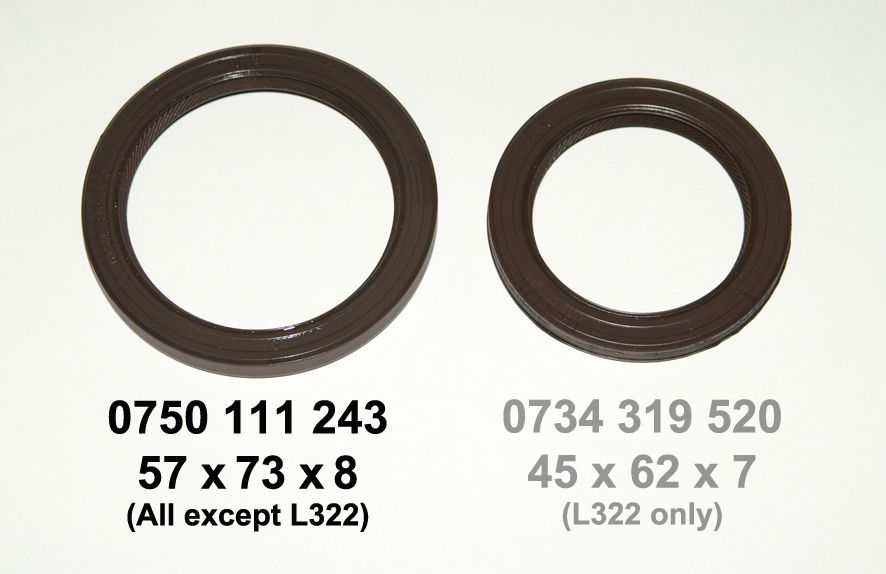 This is the official repair manual, in case it's helpful :
http://www.jagrepair.com/images/AutoRepairPhotos/ZF 5HP24 1 Repair Manual.pdf
Phil